We are the brainchild of an Entrepreneur with a vision to creating the biggest network of Local and Global Professionals and Organizations building Corporate Capital as a mix of Assets and Resources over a period of more than 20 years with a Team of Corporates and Individuals who are seasoned Solution Providers in the following fields of activity :
Infrastructure
Shipping
Trading
Clean Power
Community development
Health
Tourism
Technology
Finance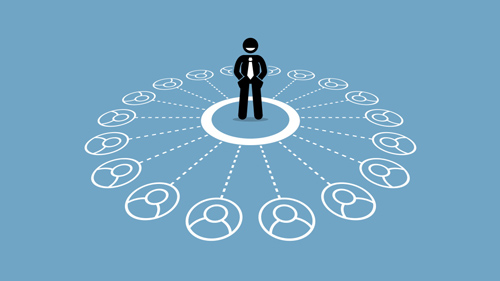 . We are based in the United Kingdom, developing and promoting projects worldwide. One of our main attractions is providing investment opportunities with a high rate of return. We arrange funding for selected projects. Our team consists of a panel of experts, consultants and advisors to develop, monitor and execute projects.
Vision:
Creating a Big Global Network with an Eye on the Big Picture to Add Value to People and Places in order to Improve Lives
Mission:
Connecting with the Best Innovators & Providers of Solutions, while bringing Professionals and Organizations as Partners to Build Capacity to Realize a Shared Vision to Improve Communities, Create Environments for Better Living, Seek Opportunities to Engage in Meaningful Projects across the Globe & Discharge Our Social Responsibility through a Foundation as a Model Corporate Citizen of the World.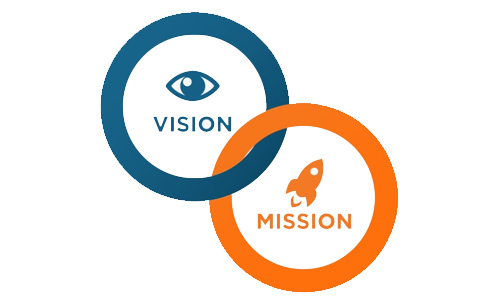 Our Team comprises of 20 Plus Years of Experienced and Seasoned Local and International Professionals working together as a Team.
Mr. Villy Per Mortensen ( Nationality: Danish )
A Commercial Economist, specializing in Marketing & Sales, having Graduated from Copenhagen Business School in the Early Seventies. He counts more than Four Decades in International Commerce dealing with Energy & Power, Transportation including Maritime and Airport Projects with wide & varied roles played in several Reputed Companies across the Europe, Asia, Africa and Latin America. When he joined CIF Limited in the UK in 2014, he came with the Current Position of Managing Director of Amanda Consultancy in Denmark, and Business Development Consultant for Indar Electric S.L.Spain which he was holding since 2006.
His illustrious work history includes being the Business Development Consultant to Doppelmayr Cable Car GmbH, Austria, and Vice President of Semco Maritime International, managing the Power & Airport Projects Worldwide.
…………………………………………………………………………………………………………………………………………………………………
Mr. Sivarajah Manivannan ( Nationality: British )
Entrepreneurial by nature and able to see the 'bigger picture', utilizing the Skills from an extensive background in well-known Blue Chip Corporate Consortia, in General Management, Sales & Marketing, Business Development, Innovation and Change Management. Has Hands on Experience in Excess of 30 Years gained with Shipping, Infrastructure Development Projects, Leisure, Travel and Entertainment Industries, with specific skills in Product, Performance & Marketing Management, Business & Stakeholder Performance & Analysis, Business Growth and Development. Has an Excellent Record of initiating and leading Turnaround Growth Strategies in Complex Multi-channel distribution environments. His Successes and Achievements are based on his Passion for People Development and Empowerment. Known as an Inspirational Leader with a supportive yet challenging Management Style that motivates both Teams and Individuals to Achieve and Exceed Targets and Job Responsibilities.With Diplomas in Accountancy and Shipping, worked as an Assistant Accountant for Orri Navigation Shipping Company, Greece for 2 years.
His Exclusive Appointments are:
The Sole Representative in the Maldives and SriLanka for BOSKALIS INTERNATION BV, of the Netherlands since 2006.
| | |
| --- | --- |
| The Goodwill (Pvt) Ltd. | Registered in the Maldives & Sri Lanka, holding the Position of Managing Director. |
| Core Business | Training Crews for International Shipping Companies, Clearing and Providing Logistical Facilities. Year of Incorporation 1986 |
| Year of incorporation | 1986 |
| | |
| --- | --- |
| The Goodwill Marine Academy (Pvt) Ltd. | Registered in Sri Lanka- Holding the Position of Managing Director |
| Core Business | Merchant Navy Maritime Training. |
| Year of incorporation | 1990 |
| | |
| --- | --- |
| Capital Investment & Finance UK Ltd. | Registered in the United Kingdom Holding the Position of Managing Director |
| Core Business | Project Development, Project Management, Project Operation, Project Funding, Providing Attractive Investment Opportunities Worldwide. |
| Year of Incorporation | 2001 |
| | |
| --- | --- |
| Global Projects Development (Pvt) Ltd. | Registered in Maldives. Holding the Position of Managing Director |
| Objectives of the Company | "Global Green city" – "Creating Living Space for the Future Generations" |
| Year of incorporation | 2010 |
| | |
| --- | --- |
| Capital Marine & Civil Construction Company | Registered in Maldives. Holding the Position of Managing Director |
| Objectives of the Company | Reclamation, Revetment, Civil Construction and Marine Construction. |
| Year of incorporation | 2014 |
…………………………………………………………………………………………………………………………………………………………………
Dr. Anil D. Priyanka Baddevithana ( Nationality: Sri Lankan ) 
Corporate Executive with a Demonstrated History of Professional Excellence in the Financial Services Industry. Skilled in Negotiation, Team Building & Motivation, Business Planning, Risk Management, and Strategic Planning with a proven Track Record for Business Development and Financial Strategy, through High Profile Corporate Leadership Positions held in Banking, Housing Finance and Capital Market Development in the UK, Sri Lanka & the Maldives. Counts over 40 Years of Experience including more than 36 Years in Senior & Corporate Management Positions in Business Administration, Corporate Finance, Corporate Banking, Enterprise Risk Management, Credit Operations, Development & Retail Banking and Marketing. The Service History includes Reputed Organizations such as the UK's Kensington, Chelsea and Westminster District Finance Offices, Housing Corporation of England and Wales, the Halifax Group, and Sri Lanka's Maritime International Financial Services Ltd, Ceylinco (Nation's) Building Society, HDFC Bank of Sri Lanka, World Bank's International Finance Corporation and Asian Development Bank's Partner Company HDFC PLC in the Maldives, and at Present, Executive Director for Capital Finance and Investment Limited of UK's Operations in the Maldives, Singapore, UK and Sri Lanka.
A Life Member of the Association of Professional Bankers of Sri Lanka, a Certified Professional Marketer of the Asia Pacific Marketing Federation, Fellow of the Sri Lanka Institute of Marketing, International Affiliate of the American Psychological Association, while holding Academic Qualifications of PhD, MBA, MA and BA. Underwent Extensive and Specialized Training in Islamic Finance at Bank Negara and International Centre for Education in Islamic Finance (INCEF) in Malaysia ahead of establishing the First-ever Listed Islamic Bond (Sukuk) and First ever Islamic Finance Window of the HDFC PLC in Maldives.
Served as a Key Member of many State, International and Private Sector Ventures of Reputed Organizations including the IFC of the World Bank Group, HACAS – UK, the Commonwealth Institute, Asian Development Bank and Marcus Evans. Also served as an Accredited Resource Person for Programs of the Institute of Chartered Bankers of the UK and a Pioneering Practitioner of the World Bank's Responsible Finance Initiative.
…………………………………………………………………………………………………………………………………………………………………
David Van Doren ( Nationality: United States of America )
Dave is a Talented and Creative Inventor and Engineer with more than 40 Years of Experience in Concrete Construction & related Technologies and has more than a Dozen Patents to his Credit. Dave holds a BS Degree in Geology from Fort Hays State University. He has extensive International Business Experience in Engineering, Marketing, Negotiating, Sales, Technology Transfer, and Real Estate Development, as well as in World-wide Travel and Face to Face Sales & Technology Transfer Experience. He is an Inventor with Numerous International Patents & Trademarks and an Innovator with a strong background in R & D, Engineering, Applications Engineering, Testing and Approvals. He has developed several Concrete Building Systems complete with Engineering, Testing, and International Approvals.
…………………………………………………………………………………………………………………………………………………………………
Miss. Wathsala Thelisinghe ( BA Degree - Nationality: Sri Lankan )
Wathsala has been and remains a Key Member of our Team since 1998. She monitors the progress and coordinates all the Project Activities of our Group in Sri Lanka & Maldives. She holds a BA Degree from the University of Peradeniya
OUR NETWORK IS OUR NET-WORTH .
Capital Investment and Finance Ltd – United Kingdom
Capital Marine & Civil Construction Company - Republic of Maldives
Global Projects Development Company (Pvt.) Ltd. - Republic of Maldives
Global Projects Development Company (Pvt.) Ltd – Sri Lanka 
Global Community Development Company (Pvt.) Ltd. – Sri Lanka 
Bos Cap Marine Construction Company (Pvt.) Ltd. – Sri Lanka 
Bos Cap Coastal Development Company (Pvt.) Ltd. – Sri Lanka 
Boskalis International BV – The Netherlands 
Best Water Technology – Denmark 
Global Development Projects (Pte.) Ltd – Singapore 
Global 3D Technology – TexasUSA
Global technology Building systems – USA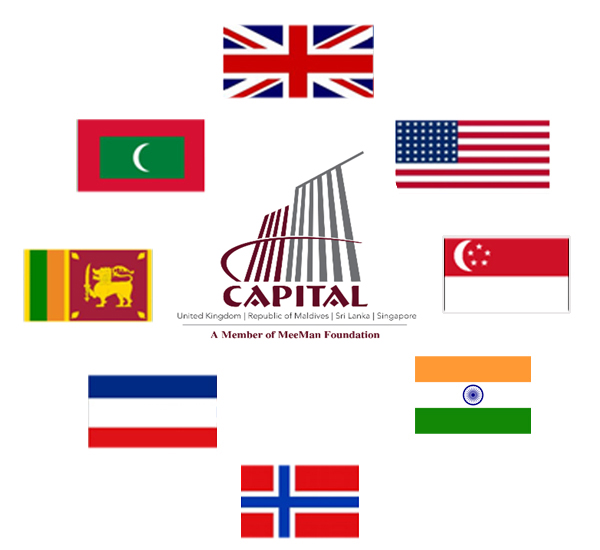 Ministry of Housing and Infrastructure – Republic of Maldives
Ministry of Environment and Energy..– Republic of Maldives
Boskalis International BV – The Netherlands
Boskalis Westminster Contracting Limited – Cyprus
Ministry of Hill Country Infrastructure Development. – Sri Lanka
Plantation Human Development Trust – Sri Lanka